This Portal allows you to manage your team members, assign roles and give Account-level permissions from here. It also contains all Team details like Team name, Billing address, Billing name, Created date and account owner related to your Two Minute Reports Account.
You can log in to TMR Accounts Portal using your google account or using the OTP method.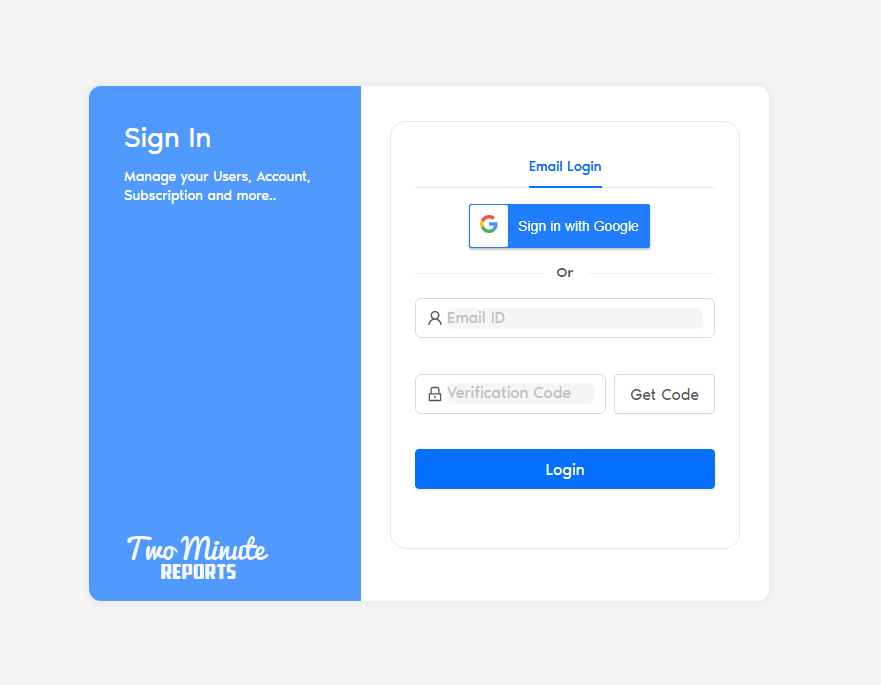 After logging in successfully, you would see the Applications that you have used from Two Minute Reports, click on the Two Minute Reports for Google Data Studio to view the Account details.

Next, select your team.

Manage your Plan and Account details
Here, you can view your Current Plan type, Subscription Status of the plan, Renewal date and number of Users.
You can go and modify your Subscription details by clicking on the Manage Plan and Billing link shown in the image above. It also contains your Billing History, Payment methods and Billing addresses.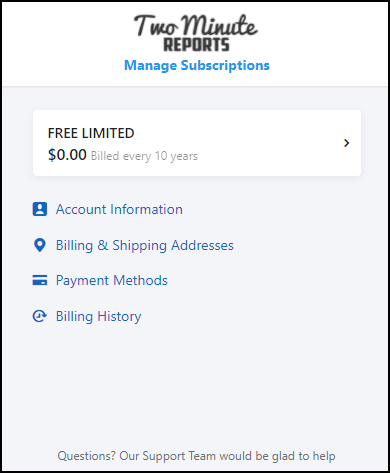 From the Subscription Page, you can,
Upgrade/Downgrade your subscription to new Plans or Addons
Download your Invoices
Update your Billing Address
Update your payments methods