Two MInute Reports (TMR) a Google Data Studio connector, is an easy and simple tool to analyze data and create reports in no time. And now you no longer need to create a report from scratch, as we have our readymade templates published for quick use. You can now quickly create your reports using our templates for Google Data Studio.
Why use our Template?
Easy to Understand
Ready to Use
Predefined & Extensible
Saves Time
Custom Branding
Dynamically change date range
Better design
Repeatable for multiple Accounts
In order to get all these benefits out of your data, follow the steps below:
Install
The first step is to get TMR in your Google Data Studio. After doing that, click "Templates" to access the TMR Template gallery.
Selecting a Template
To get to the right Template that's perfect, you can search through our Templates Gallery and use the filters to shortlist the potential Templates easily. The template thumbnails, titles, categories will give you additional information to make your choice easier. Click on a Template card, to view its full details.
For a better preview of the template, click on view, to get an actual presentation of the template on google data studio. You can also check the description given below the template snapshots, which give in-depth information about the template. If you have any questions, reviews, or feedback about the template, you can give your review and feedback here.
Accessing the Template
Once you find the right Template, Click on the Use button to start using the Template. The next step is to map your data source with the Template.
Once the mapping of data is completed, your Template is now ready to use. The Template has now been successfully transformed into your Private Google Data Studio report.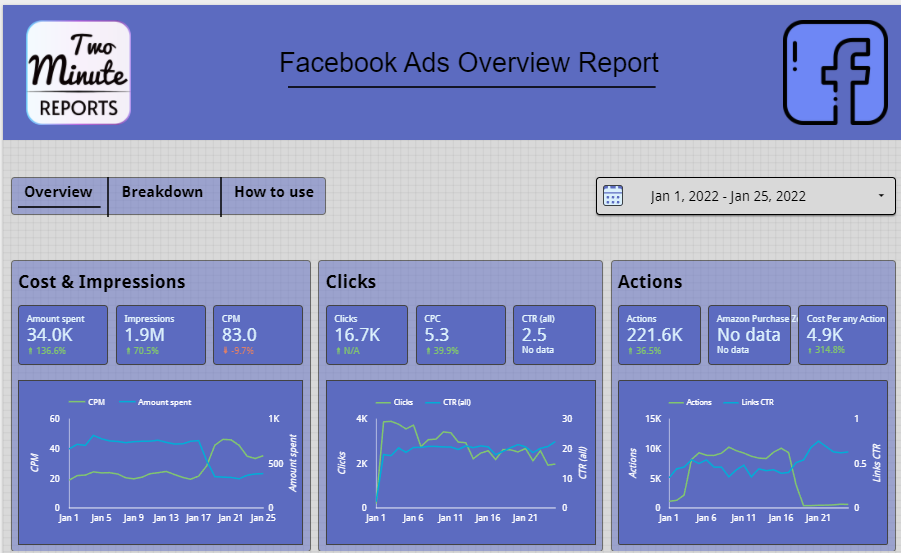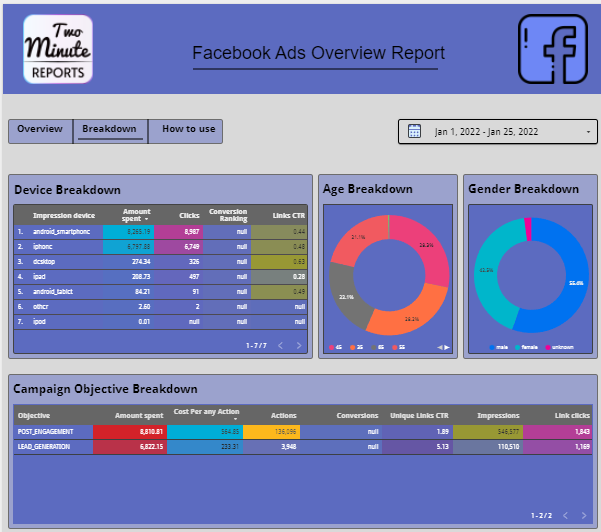 Customizing the Template
A cool Feature of Templates is, you can customize the Template with your Brand Logo and make the report yours.
Some templates have the feature of changing the date ranges within the Spreadsheet, for others you can do the same in the queries. To change the date range, click on the date cell and type the date in the date format to get your desired data.