You can check the license, subscription, and usage details of your Two Minute Reports account from with TMR sidebar.
Launch TMR and click on the footer link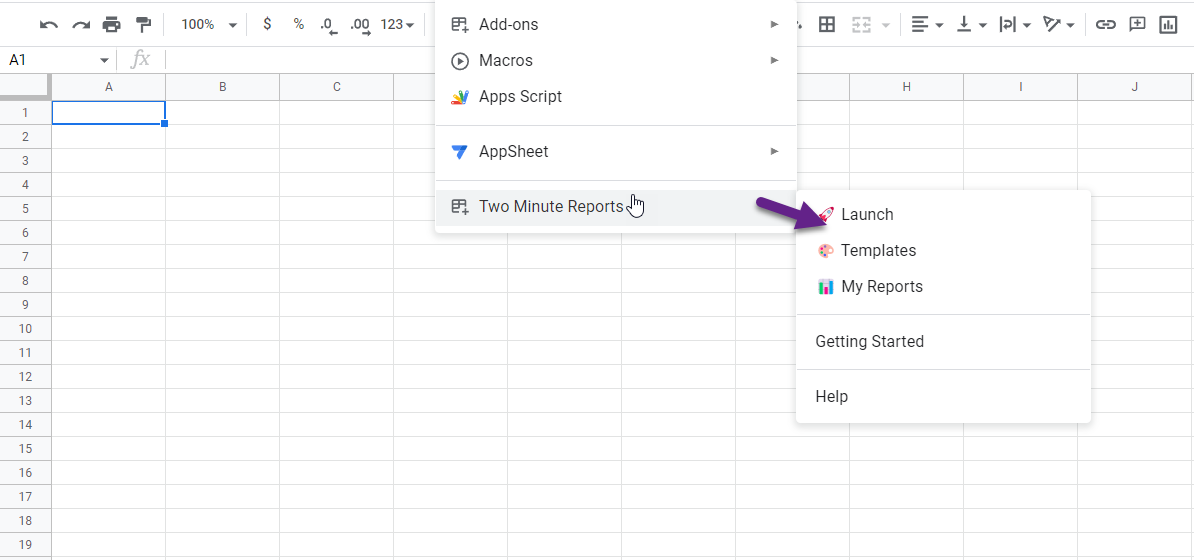 Subscription details
The first tab shows the Plan details, Licensed email Id, status of your license, and renewal details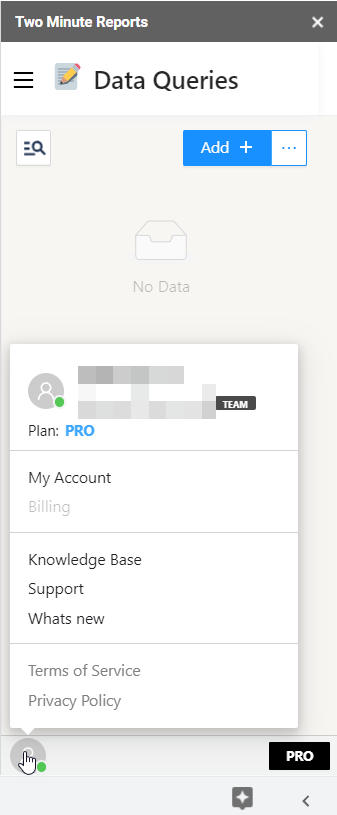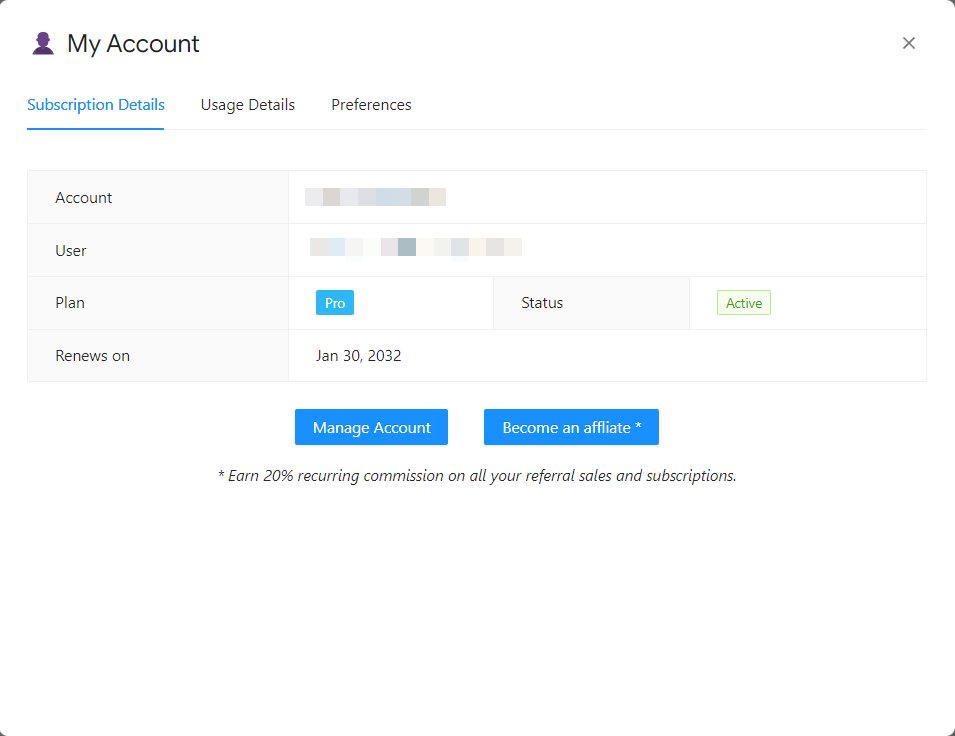 Usage Details
Depending on your plan, you might have limits on how much you can consume within TMR. In the second tab, "Usage Details" you can see your plan limits and how much you have consumed within that limit.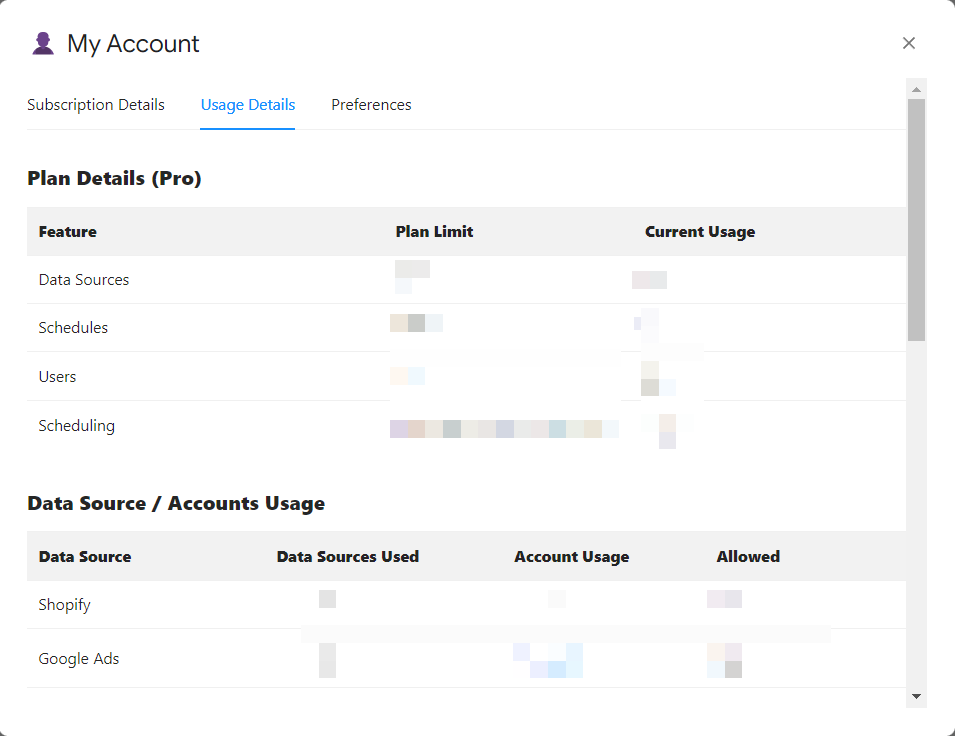 You can use this information to optimize your plan usage and work within its limits.