Once you have a created a spreadsheet report with all the queries and nicely formatted data, you can sharing it with other people by creating a schedule and automatically emailing your report.
In this tutorial we are going to show you how you can publish you spreadsheet as a web based dashboard in Google Sheets. We will be converting this Covid-19 spreadsheet to a Covid-19 dashboard. We discuss more about how to create the Covid-19 Tracker, here .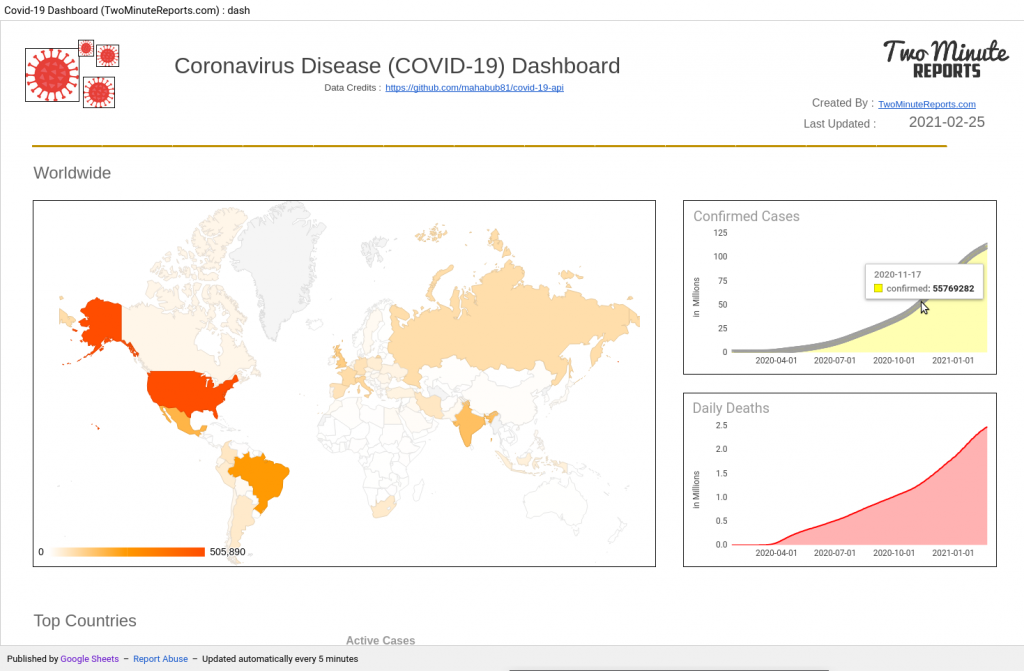 Open your spreadsheet in Google Sheets
Select File -> Publish to Web
Select Link Tab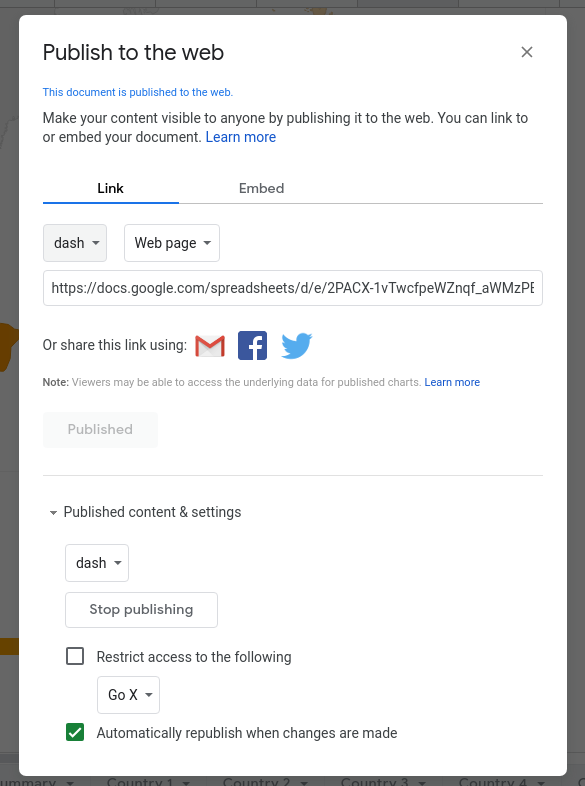 You can choose if you want to share just one Sheet or the entire Spreadsheet
Select Web Page from the other drop-down.
Voila, your link is ready.
You can use this link to share your spreadsheet as a webpage with your clients and friends.