Thank you for purchasing Two-Minute-Reports, here are few things to know about the shiny new version of Two-Minute-Reports !
Installation
You can choose one of the following ways to install Two-Minute-Reports
Install from the GSuite App Store here
Install from the AddOns menu in Google Sheets

Sign in to Google Sheets with the email ID used to purchase your license
Go to Add-ons -> Get Add-ons
Search for "Two Minute Reports" and click Install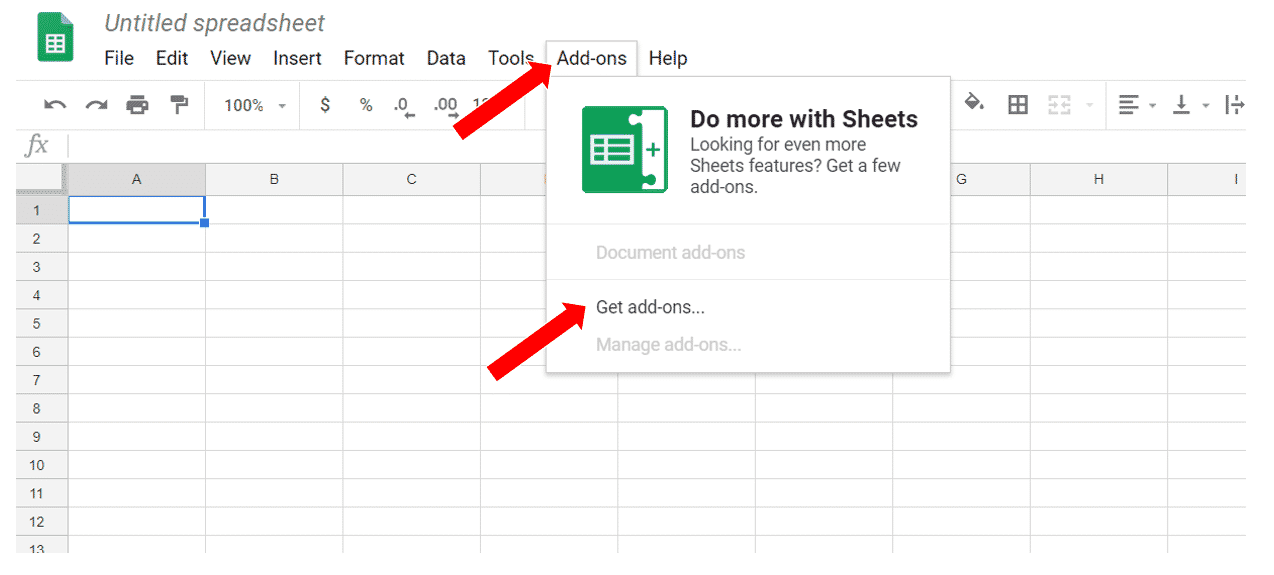 Launch & Check Subscription
After Installation, you will find a new "Two Minute Reports" menu-item inside your Add-Ons menu in all of your Google Sheets. You can point over it and select "Launch" from the submenu to open "Two Minute Reports" in the side pane.
Once the Two-Minute-Reports side panel opens, you can click on the footer as shown below to check your subscription details. Please make sure you have signed in using the right Gmail/GSuite account.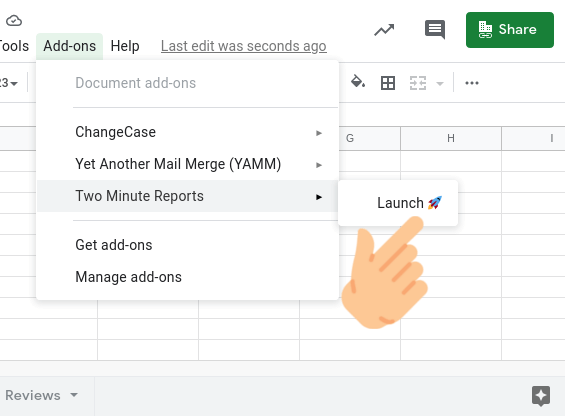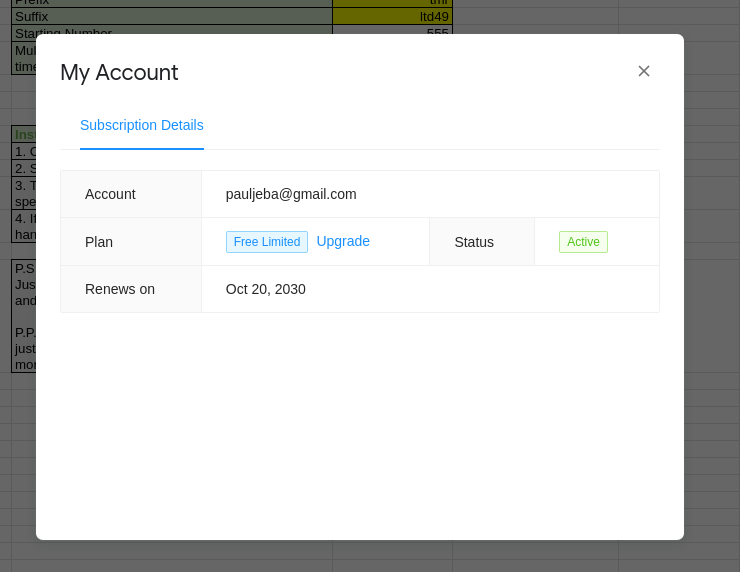 TIP : If you'd like your "Two-Minute-Reports" license to be associated to a different email ID, please write to us at support@gox.ai from the email id that you used to purchase the license, and we will transfer your license accordingly.

Usage
There are 3 primary sections within Two-Minute-Reports that help you create a complete Report or Dashboard
Data Sources

This is where you will connect your data from Facebook Ads, MySQL, Google Search Console, etc. with Two-Minute-Reports
You can add as many data sources that you'd want or remove old ones from your account, in this section

Data Queries

This is where you'd define which data to pull from your data source and save it into Google Sheets.
You can create multiple queries and fetch as much data as possible into Google Sheets

Schedule Reports

You may want to automatically update your data and send automatic reports to your audience. You can do that in this section.
You can schedule hourly, daily, weekly, or monthly based on your needs
You can just schedule data refreshes or send entire spreadsheets as an Email report based on your needs
Tutorials
Here are some of the Tutorials if you need some reference getting started. If you'd like to talk to us for any support please feel free to write to us at support@gox.ai or use that chat support option inside Two-Minute-Reports