Here's a quick video to help you add a data source in no time.
Select Connectors
choose the connector you desire, from the list of connectors here.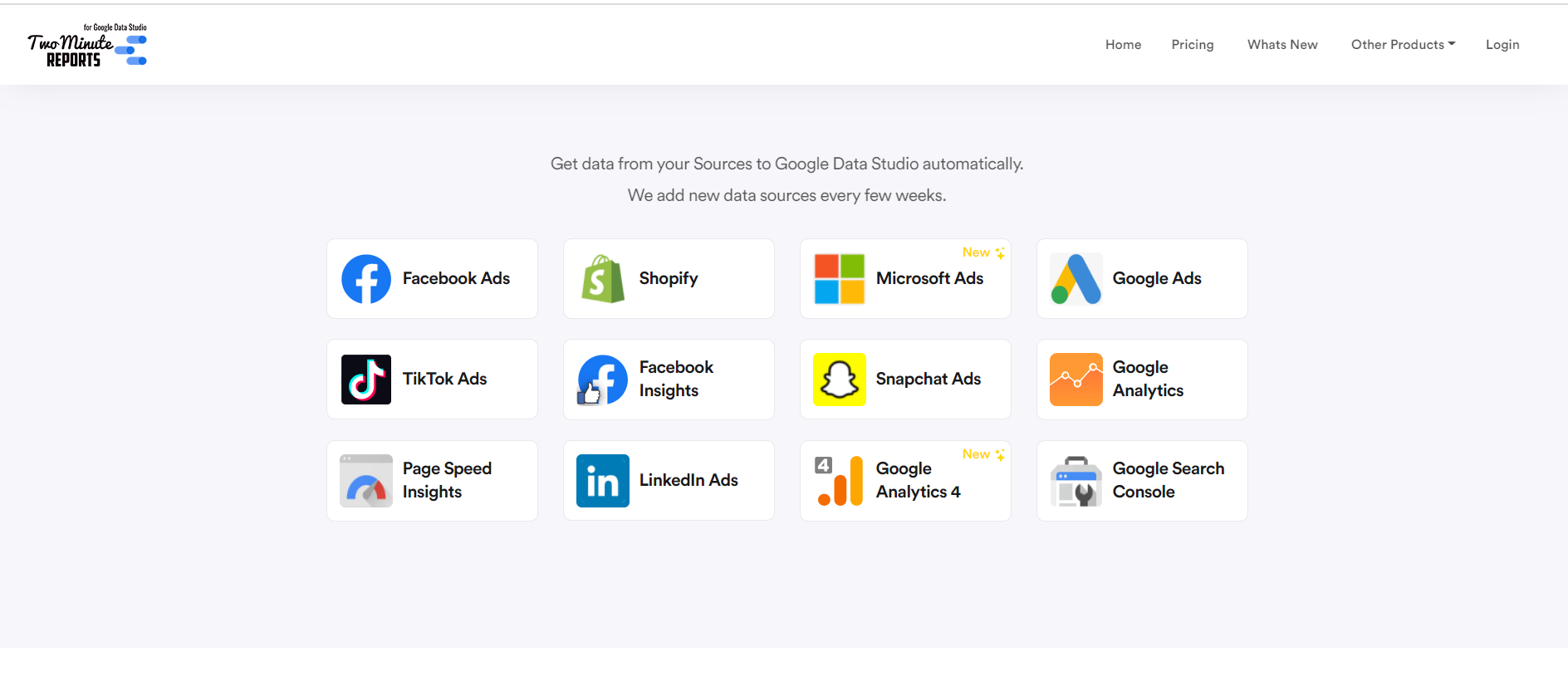 Authorize and Add Data Sources
Authorize the community connector with your email account. By allowing access.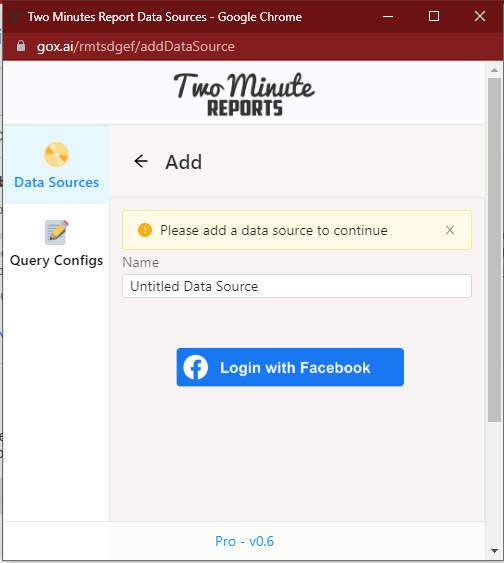 Now, authorize your data source. And, you'll see a popup "Data Source Added Successfully".

Customize Query Configs
Name your query config, and select your pages from the drop-down.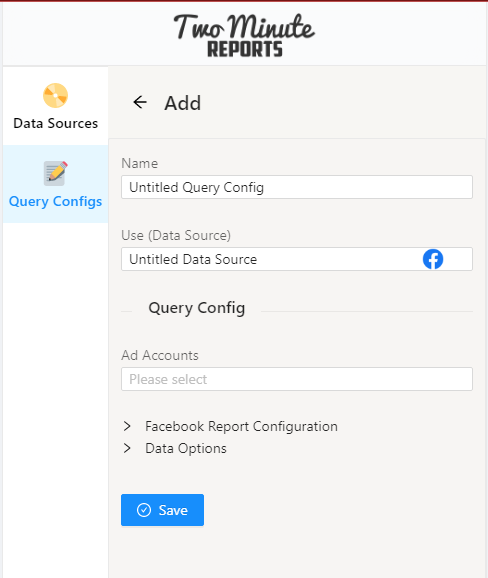 Select your query config from the drop-down, and click connect.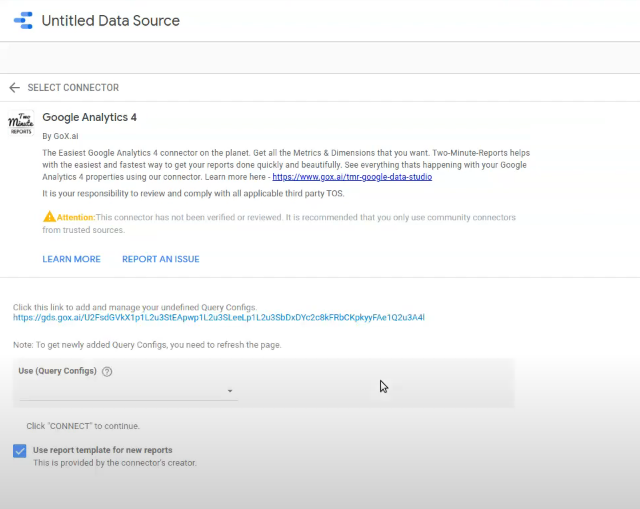 Click on "Create a Report", to start with your report.