Google Ads is a simple pay-per-click service that allows you to create and run ads for your business. You can achieve a high click-through rate and a low bounce rate, but your advertising campaign will bet at a loss unless you also achieve a high conversion rate. It's important to track the different metrics and dimensions of your Ad to effectively direct and execute Google Ads. If you run and manage multiple Advertising campaigns tracking the performance of all those campaigns from different Ad accounts would become a tedious job. With Two Minute Reports we make it easy to get performance data from all your campaigns across multiple Ad accounts into your own Google sheet. In this tutorial, we will show you how to pull Google Ads performance data into Google Sheets using Two Minute Reports without writing a single line of code.
Step 1 : Connect Google Ads to Google Sheets
Navigate to the Data Sources section, click on the Add+ button at the top right corner to display the new Data Source form. Name your data source and select Advertising -> Google Ads from the dropdown, a sign-in with Google button will be displayed. Click on sign-in to link your Google Advertising account with Two Minute Reports. If you get an error message do check if you have signed in with the correct Gmail account that is linked with Google Ads. Once you save your Data Source you can use this Data Source to query your Google Ads data in any spreadsheet.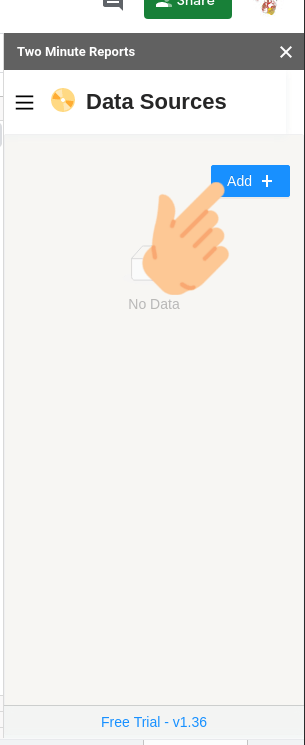 Step 2 : Getting Google Ads performance data in Google Sheets
To pull Google Ads performance data you start by creating a new query by navigating to Data Queries and clicking on Add new. A query form will be displayed where you can name your query and select the newly created Google Ads Data Source in Step 1. Enter a name for your query, select the Data Source that you have added from step 1, and select a Google sheet to populate Advertising performance data.
After selecting Data Source you will get dropdowns with Ad accounts , Metrics , Dimensions. Select an Ad account or multiple Ad accounts you want to pull data for, also select the metrics, dimensions and date range and click on Run query . Upon clicking Run query your Advertising data will be pulled from your Google Ads account into the sheet you have selected as shown below .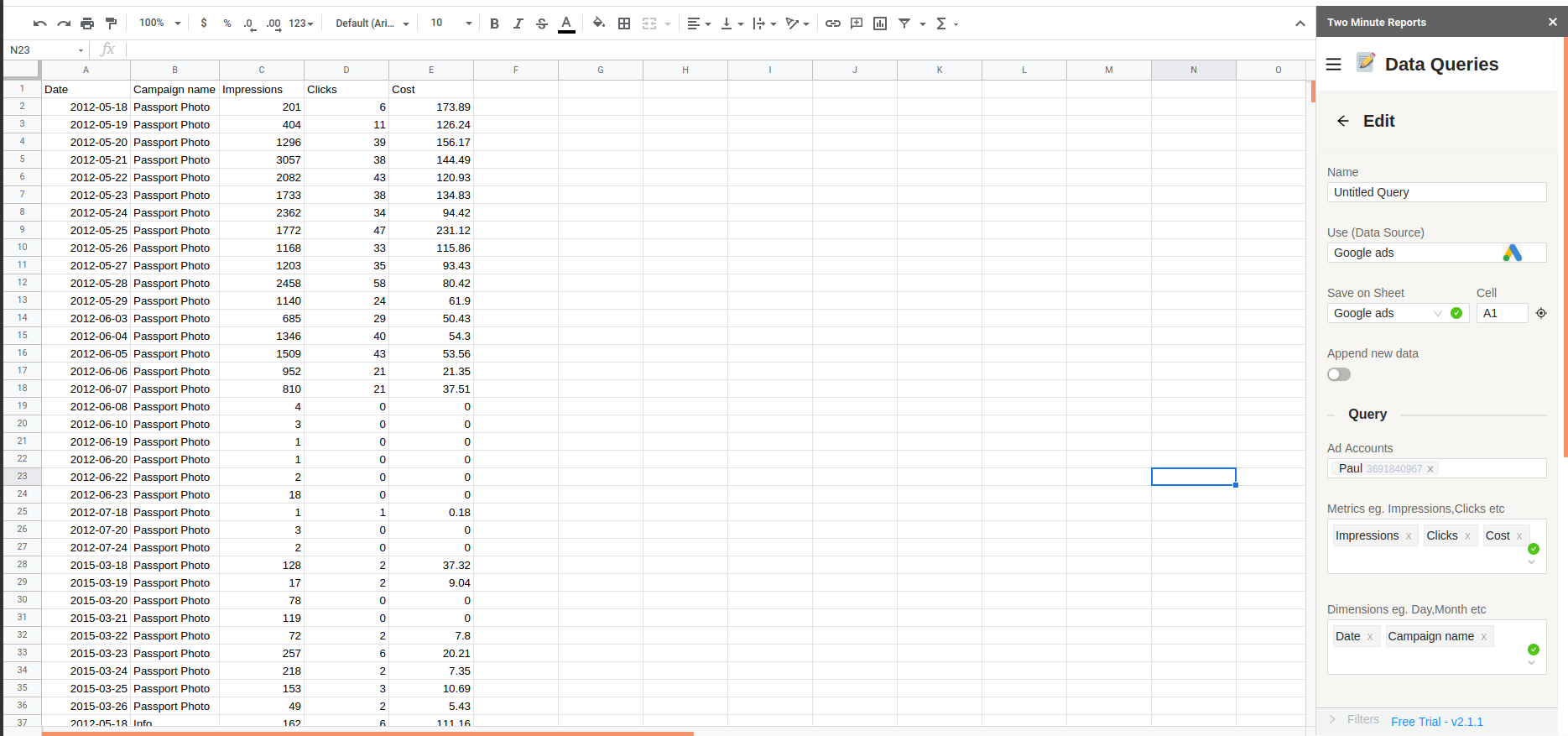 Once a query is added, you can make it refresh the latest data automatically by going to the Schedule Refresh section and adding a schedule.