What is "My Reports"
My Reports section lists all the spreadsheets/reports that you have created using Two Minute Reports, shows their name and corresponding Spreadsheet IDs. You can easily duplicate your queries and sheets from your existing Spreadsheet/Report to another in My Reports. After carefully designing and creating your perfect spreadsheet report, you don't need to repeat the process to create a similar report for another client or brand.
Using the Copy feature in My Reports, you can easily reduce your report creation time. This way, all your Spreadsheets/Reports in Two Minute Reports act as templates for you to create new reports, later on.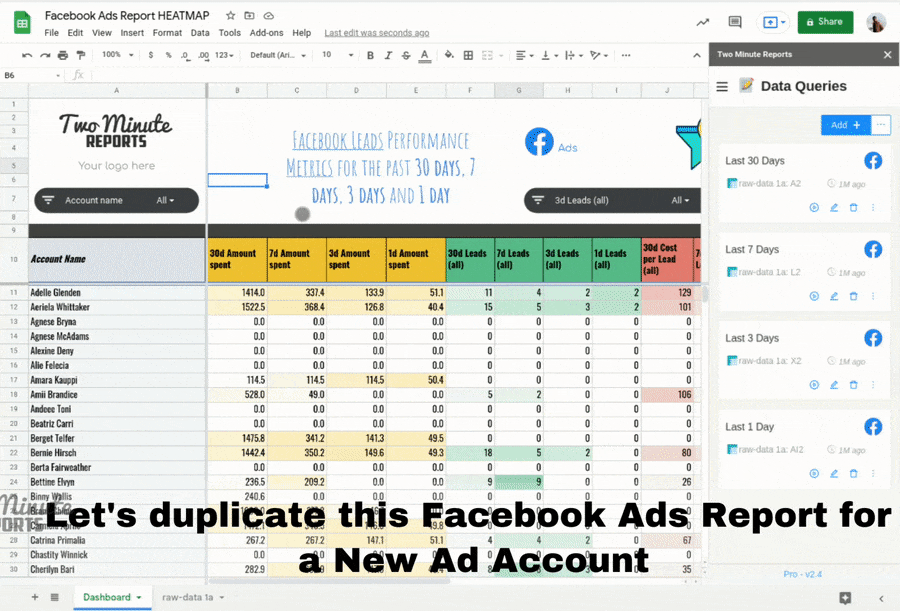 Copy a Report/Spreadsheet
Go to My Reports section by clicking on "My Reports" from the menu inside Two Minute Reports.
You will see a list of your Spreadsheets/Reports created using Two Minute Reports. You can press "Copy" and replicate all the sheets and queries in that spreadsheet to a new spreadsheet. Below the spreadsheet name you will see the Spreadsheet Id for your to carefully select the correct spreadsheet.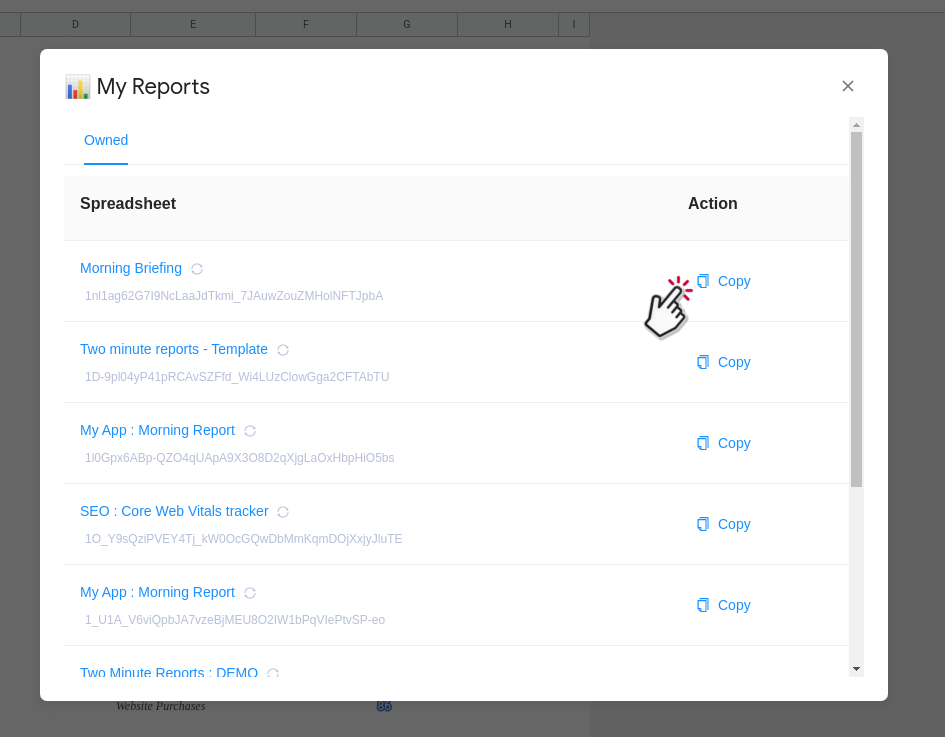 You can map your existing queries with the data sources of different clients or brands in the Data Source Mapping section. This allows you to reuse existing work and easily duplicate your report for newer reports/spreadsheets.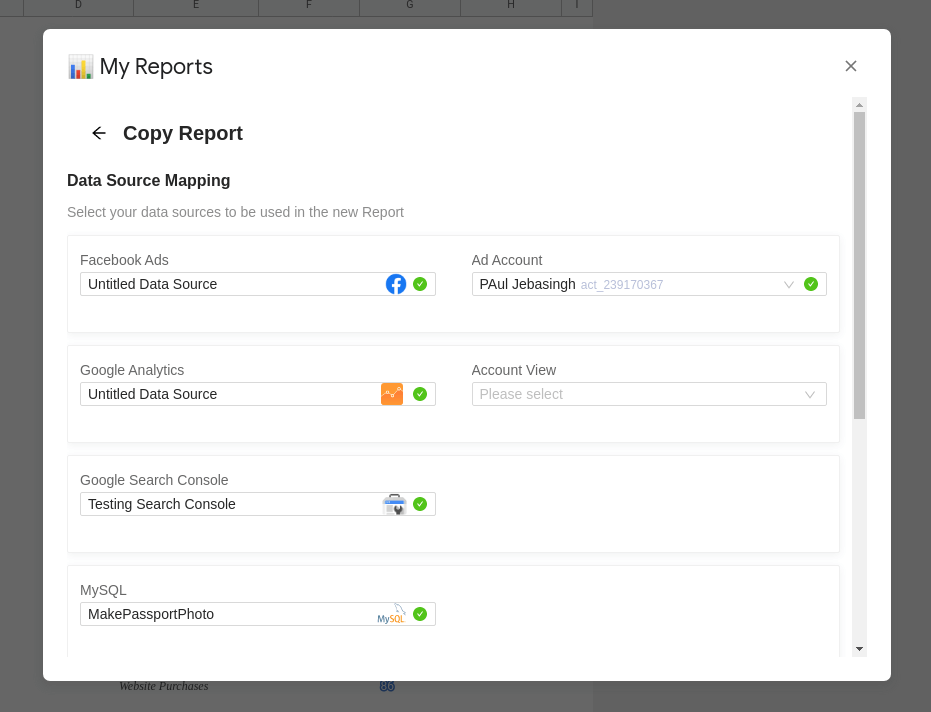 Specify the name of your new Spreadsheet and Two Minute Reports will automatically duplicate your queries and sheets and make them available in your new Spreadsheet/report