---
Automate your reports in Google Sheets
How it Works
1 . PLug into your data source
Connect Google Sheets with your data sources. Eg. MySQL database, PostgreSQL, Google Analytics, Page Speed, Apple App Store, etc.
2. Customize
Create charts, analyse your data, adjust the look and feel, and design your report without leaving Google Sheets.
3. Automate
Pick a time, select the people to send to and see email reports sent automatically while you are away.
Screenshots
Try FREE for 14 days. No credit card required.
Simple to use
"Easy to use like eating a delicious cake…"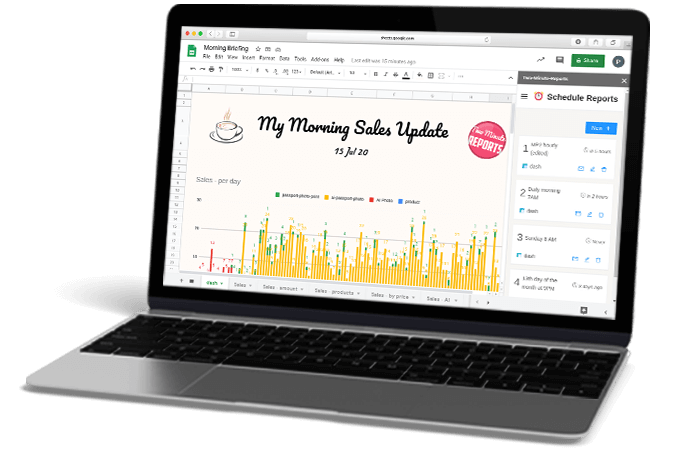 1. Intuitive design
Feels natural, and easy to work with. We have spent countless hours perfecting the design so you don't have to waste another minute
2. NO COMPLEX DATA PIPELINE
Forget the need for data warehousing and complex setups. Do everything within your Google Sheets
3. Free up time
Automate your tasks, with a few clicks. See reports beautifully land on your mobile phone, while you spend time on the most important tasks
Data Security
Your Data doesn't leave your Google Account, enjoy peace-of-mind with world-class Google Security. Only your subscription details get saved on our Servers.
Data gets saved in what's called userProperties within Google Sheets, this data store is accessible only by you. So even if you share your Google Sheets with a colleague, no one else can access your credentials.
Safe in the hands of Google
Integrations
You can pull data from the following data sources. And we are adding new features based on the following roadmap.
Our ongoing Development Roadmap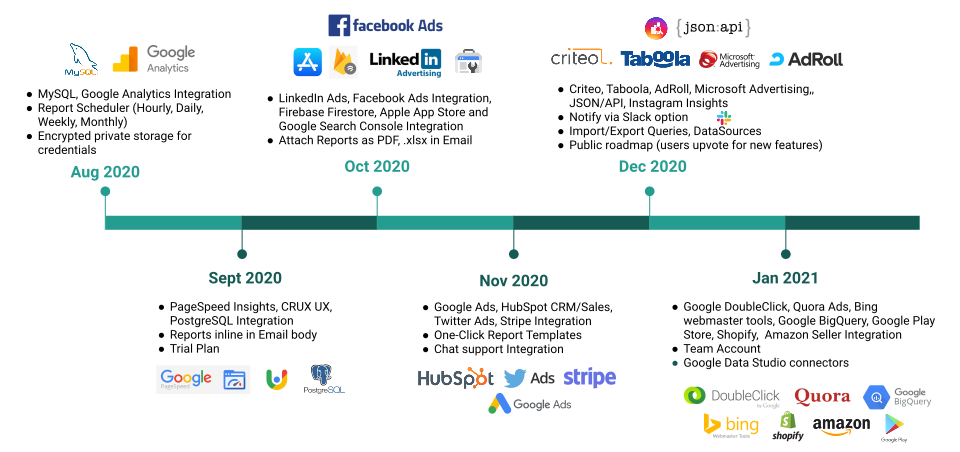 Try FREE for 14 days. No credit card required.
Why Us?
Monitoring business metrics is a pain.

We all would like a "Crystal ball" that helps us see through our product, operations, customers and sales performance. One, that continuously adapts to our business – sends us clear reports, tracks business health, all while pointing out what's working and what's not working for your success.

Many tools like Tableau, Microsoft BI, Looker, Klipfolio exist.
But they don't work for you, you have to work for it.

They waste MASSIVE amounts of Time and Resources, slowing you down and frustrating the developers.

The joy of managing business progress shouldn't be lost because of wrong tools.

So good news,
Introducing Two-Minute-Reports, a simple and flexible, no-headache business analytics software.

It's a redo, a rethink, a simplified potent reintroduction that makes data tracking beautiful and an effortless one. A fresh package to make things easier for you from the start with no developer or infrastructure dependency.

Try us – 14 days for free and get 30 days money back guarantee on all paid plans.

– Paul
Two Minute Reports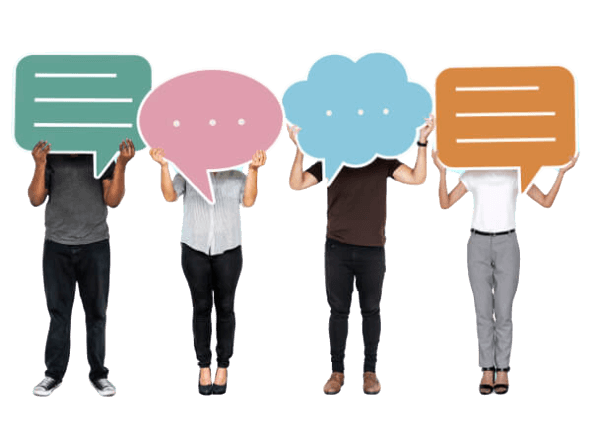 Try FREE for 14 days. No credit card required.