Once you have created queries and got the data that you wanted in a Spreadsheet, you might want to see the latest data automatically on your Spreadsheet. You can use Two Minute Report's Schedule Refresh Section to achieve this.
Schedules are periodic triggers, that will run all your queries in that Spreadsheet and update it with the latest data.
Create a Schedule
Go to "Schedule Refresh" Section and Click on Add New. Give a suitable name to your Schedule.
Depending on your plan you can create Hourly, Daily, Weekly, Monthly Schedules. Select your preferred Repeat Frequency in the "Repeats Dropdown".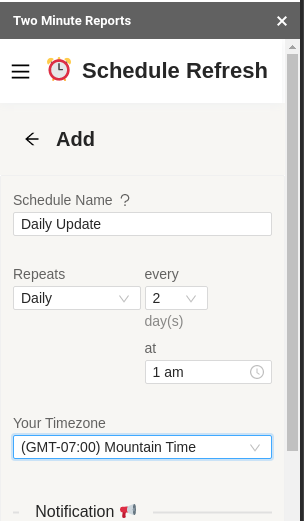 Just Refresh Data
If you just want to refresh data by rerunning queries, select the No Notification option, and press save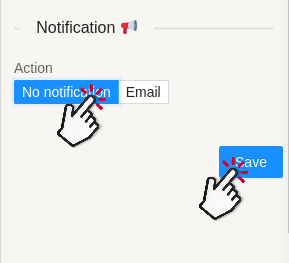 Refresh Data & Send Email
If you want to send out an inline report as an email or send emails with include attachments, select the Email option.
Using Two Minute Reports, its very easy to create a professional Report like this and send it as a Report directly in the Email.
You can get the effect of a full fledged reporting system right within Google Sheets. To send an inline report like this, enable the "insert sheet content in email body" option.
You can also attach the report as a PDF or an Excel Spreadsheet by selecting the correct Report Format.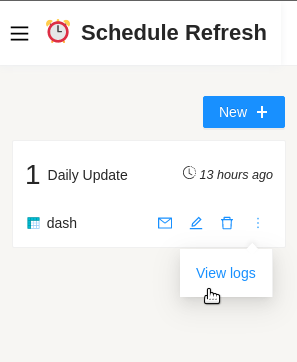 Once saved, your schedule will automatically refresh your data at the set time.
If for some reason the Schedule failed to run, you can check the reason for failure from the View Logs menu.